THE SUN - 2 December 2016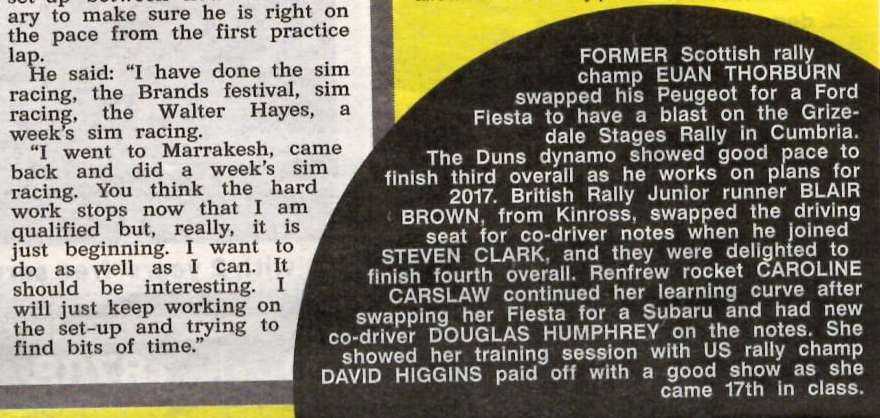 THE SUN - 25 November 2016

MOTORSPORT NEWS - 26 October 2016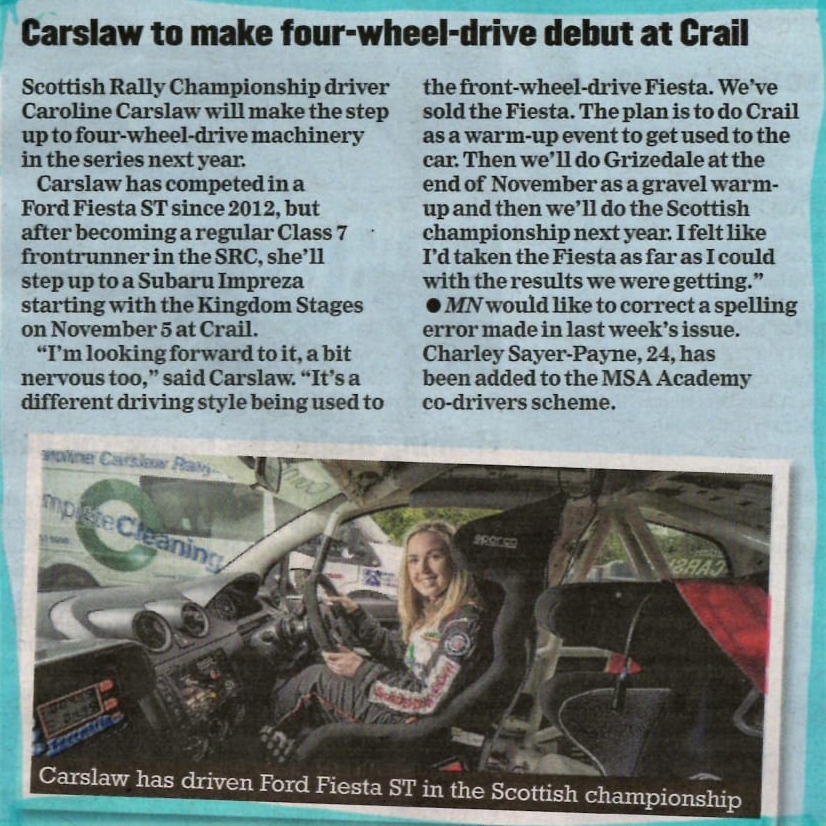 THE SUN - 16 September 2016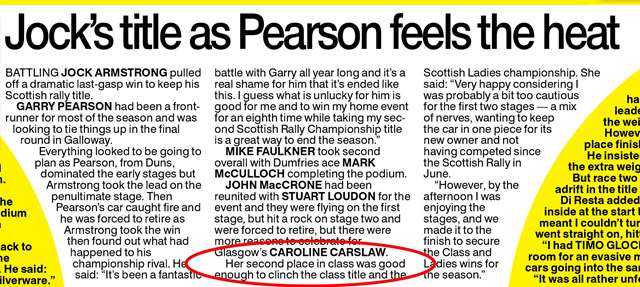 THE SUN - 29 July 2016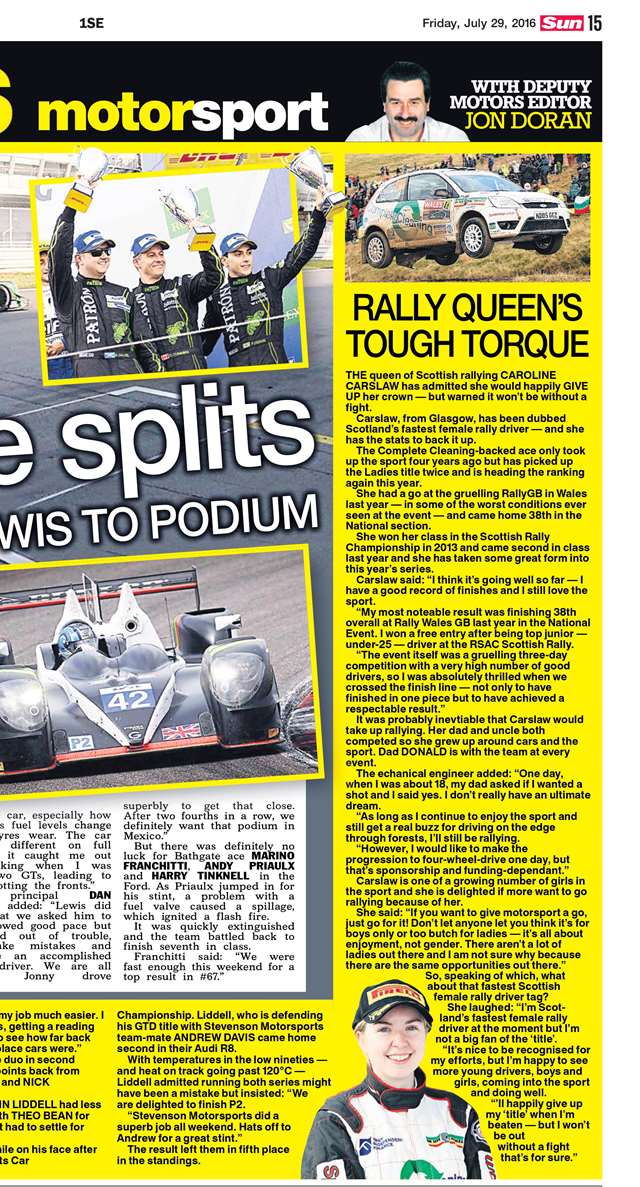 STV have taken a close interest in her career and you can see an extract from a televised test session from "The Riverside Show" where she and John taught presenter Jennifer Reoch to be a navigator for the day.
Part 1.
Part 2.
Caroline was invited to be a guest driver at the Monte Carlo Historique in Paisley on 28th January 2015 and STV Glasgow interviewed her live on air on The Riverside Show.
THE HERALD - Sunday 14 April 2013
Young Scottish driver takes rally world by storm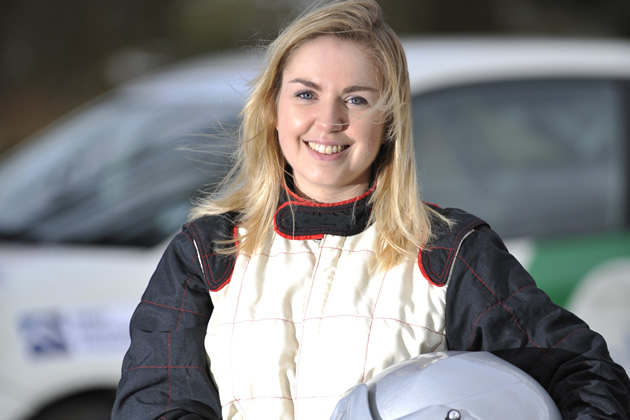 ONE of Scotland's fastest rising young female rally drivers is bracing herself for her next big challenge after recording a Scottish Rally Championships placing in her first ever event.
Student Caroline Carslaw, 20, from Ayrshire, only started rally driving in November but is now limbering up for a second top flight national championship run after finishing second in class in the Borders counties rally last month.
Motorsport is one of the largest industries in the world with thousands of businesses, global brands and corporations investing in the sport. Rallying in particular is making a comeback, with BT Sport attaining the viewing rights to WRC and BRC events this year. In the SRC, each event regularly draws up to 15000 spectators, including press coverage, with programmes of the championship shown on the BBC and Motors TV.
If you would like to hear more about Caroline and would be interested in supporting her, please contact admin@carolinecarslaw.com